Architectural-grade bamboo plywood and veneer adds warmth to commercial and residential interiors. Uses include furniture, cabinetry, wall paneling, and more. Available in a range of finishes and colors to suit any design, our bamboo plywood can be cut and sanded with conventional woodworking equipment. FSC® certification and LEED credits available.
Related Case Studies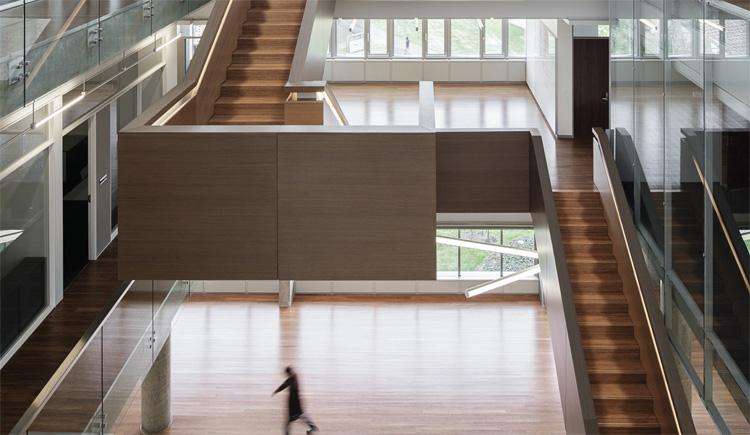 University of Waterloo used Plyboo plywood veneer and flooring extensively throughout the school. Applications included Havana strand and edge grain amber plywood for wall systems. A first on this project was the use of Havana strand veneers in the construction of over 300 doors in this contemporary space. Havana strand flooring and custom stair treads featured prominently in the design.
View Study